Galvanized Steel Security Screen
General produces and exports different sizes of galvanized steel security screen and security screen to the world ,especially to Australia.This is a very strong mesh. It is a woven mesh and looks identical to stainlesss steel security screen and powder coated in black. It is our most popular mesh.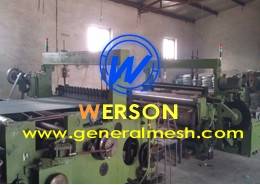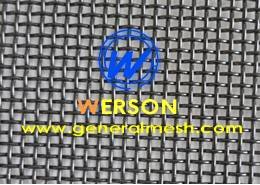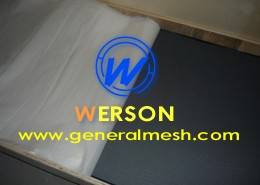 Material: Hot Dipped Galvanized Wire.
Regular Specification: 11mesh x 0.8mm.
Regular Size:
750mm x 2000mm
750mm x 2400mm
750mm x 3000mm
900mm x 2000mm
900mm x 2400mm
900mm x 3000mm
1200mm x 2000mm
1200mm x 2400mm
1200mm x 3000mm
1500mm x 2000mm
1500mm x 2400mm
1500mm x 3000mm
Other Mesh:
14mesh x 0.5mm
12mesh x 0.6mm
12mesh x 0.7mm
10mesh x 0.8mm
10mesh x 0.9mm
10mesh x 1.2mm
Surface treatment: powder coated black,white,green or blue.Other colors are also available.
Packing: Sheets to be packed in 50pcs or 25pcs in a wooden case.
Application: Security door screen,sliding door screen,security window screen,fly screen,insect screen.
In order to reduce the product cost,galvanized steel mesh can be instead of stainless steel mesh.It keeps all features of stainless steel security screen.
For further information,please feel free to contact us.We will supply you our excellent quality with excellent price and service.

Contact Us
Add
: Industrial Zone of Anping County, Hebei Province, China.
Tel
: +86-318-8557784
Fax
: +86-318-7757320
E-mail
:
sales@generalmesh.com