Universal Aluminium Diamond Bumper Mesh Grill
Hebei General produces universal aluminium diamond bumper mesh grill, silver aluminium universal auto front bumper mesh grille. Universal black racing honeycomb mesh grill spoiler bumper vent is with high quality aluminum anodized mesh grille easy to cut and shape. Universal aluminum mesh grill with black diamond pattern is our regular type. We also have honeycomb and hexagonal pattern in silver (polished aluminum).

Black aluminium auto grill mesh for tunning car is a way to cut metal into metal plates, and without welds and joints, which helps distribute the load evenly over a large area.
Light weight even stronger than steel, non-slip surface, the open mesh design makes it an ideal starting point as a platform, fences, bridges, etc.

Material: Aluminium.

Aperture: 30 x 10 mm, 25 x 9mm, 28 x 10 mm, 20 x 10 mm, 16 x 8 mm, 14 x 7 mm, 12 x 5 mm, 10 x 6 mm, 10 x 5 mm, 9 x 5mm, 8 x 4 mm and 4 x 2 mm.

Sheet sizes: 50 x 30 cm, 60 x 20 cm, 100 x 30 cm, 100 x 33 cm, 120x20 cm, 135 x 30 cm, 150 x 30 cm, 150 x 40 cm, 150 x 50 cm, 150 x 60 cm.

Colors: black and silver. Other colors are also available according to order.

Characteristics:
Lightweight, easy to cut and install. Foldable and flexible for easy installation. Just cut, fold and glue the mesh behind the bumper opening.

Application:
The main application is for the front car grille, car front mesh grille,radiator grille mesh, bumper racing mesh grille, automotive mesh grill and front air intakes. Suitable for unlimited applications, trellises, spoiler, air intake radiator grilles, etc.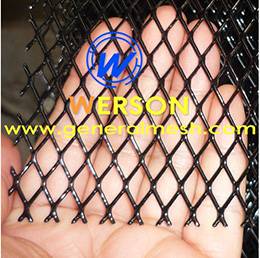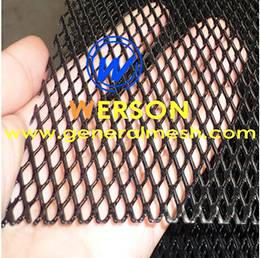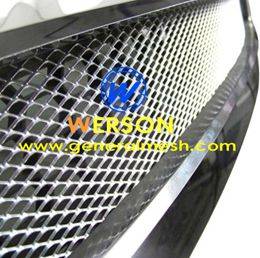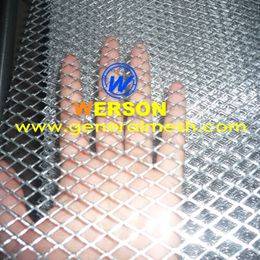 Contact Us
Add
: Industrial Zone of Anping County, Hebei Province, China.
Tel
: +86-318-8557784
Fax
: +86-318-7757320
E-mail
:
sales@generalmesh.com